How to Help Your Child Adjust For The New School Year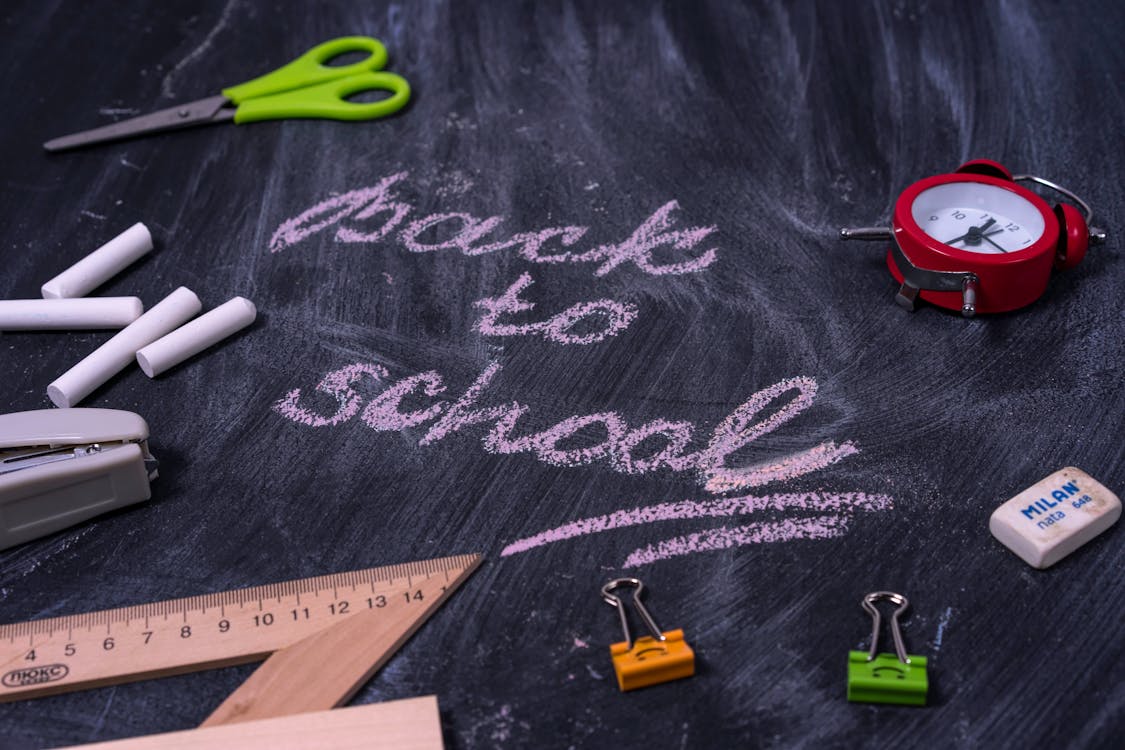 The last year has been undoubtedly hard for all of us, but has had a profound effect on our children. Adjusting to learning at home, to going back to school part-time, and now this fall, our children are entering a new school year. The many adjustments they've had to make this year haven't been easy. Their mental health has been on the forefront of every parent's mind.  Here are some ways you can help your child adjust to the new school year.
The new school year brings us some hope as that means our kids will be reunited with their friends and have some sort of regular schedule once again. However, there are still concerns about how we keep our children safe from the latest COVID-19 variants. It can go either way. Some kids may be delighted to head back into the classroom, where others might have some fears and apprehension about returning to school. Whether it's happiness or the latter, there is some expected stress with the transition and learning the new COVID-19 protocols their school has put in place to keep them safe. 
Recognize Behaviors
If you've noticed your child is feeling anxious or having a generally hard time with the change, it's essential to recognize some of the identifiers that they are struggling with. For example, they may be expressing they have a headache or stomach aches. These symptoms can become more frequent when they're feeling anxious. Try to think about some behaviors that your child shows when they are feeling stressed. Once you recognize the behavior, it becomes easier to help them.
Helping Teens Adjust To The New School Year
We all remember what it was like to be a teenager. These are the years where our kids are figuring things out. They go through many phases and feel many different emotions. On the other hand, these are the years where they can be less open about their feelings. Prying and being overbearing always make things worse. The best way to help your teen during this time is to have a more laid-back approach. If you've noticed they seem stressed, ask them by saying, "You seem stressed. I am here if you need me" this opens the door for them to talk but doesn't pressure them. This kind of dialogue between you and your child drops slight hints to them that they can reach out to you if they feel things have become unbearable. 
Kids seem to think as parents, we've magically dropped into this planet as an adult and maybe can't relate to what they are feeling. So here is where you can ask their aunt or uncle to drop the same hints to them. Sometimes direction from another adult encourages them to reach out when they are having a rough time.
Find Help
Ultimately, if the going gets tough, you can seek help from a professional. Raising children during this pandemic has been hard on families. Parents are just trying to push through this challenging time or troubleshoot issues on their own, making things even more challenging. Finding someone to talk to about how you can navigate through can not only take pressures off of you, but give you confidence in helping your child. Remember to take care of yourself in this time too. 
At Mountain Vista Psychology we can help you work through your anxiety and teach you how to overcome it. Our therapists are ready to talk. For a FREE consult email us at info@mountainvistapsychology.com or call us at 720-583-9339.
Dr. Steffanie Stecker a licensed psychologist and the owner and clinical director of Mountain Vista Psychology, PLLC.
In addition, she is a board certified neurotherapist (BCN E5669) and board certified in QEEG (QEEG-D). Less than 100 people world wide are board certified in QEEG, which indicates competency in reading QEEGs and choosing neurofeedback protocols. Dr. Stecker is passionate about brain based effective therapy and creating a safe relationship for her clients to create change. She loves what she gets to do each day!